High Quality Tablet Protection
Unpredictable work environments call for reliable and high quality tablet protection.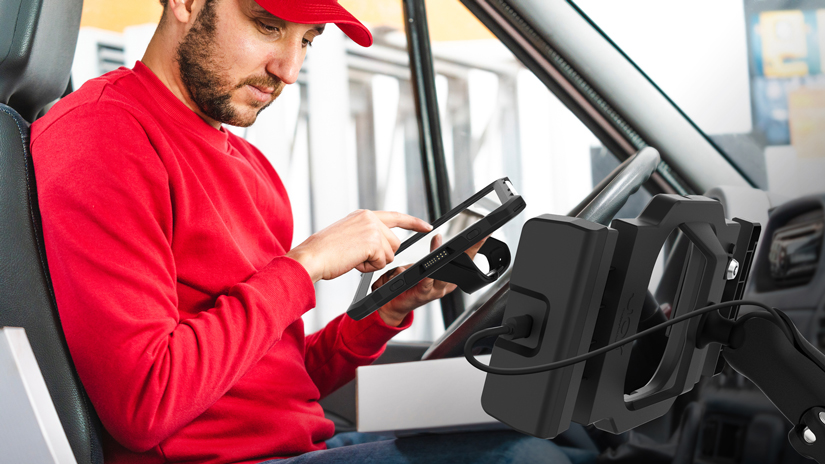 Rugged Tablet Cases with Future-proof Design
Our military grade cases are fully enclosed and provide dust and water protection. They are built for rough and tough work environments for mobile workers across multiple industries like supply chain, field services and other connected worker environments where employees are in the field.
Charging Cradles and Docks
Shared work stations in environments with a one-to-one employee to tablet ratio can be costly when deploying hardware at the same ratio. The aXtion Volt line allows for seamless connectivity across each product. Whether docking the device near a pick and pack station or cradling it on a forklift the device stays with the employee and travels seamlessly across the entire aXtion Volt ecosystem.
All the features you'd expect and more
Ensuring a businesses tablet investment is protected every step of the way while keeping employees connected is at the core of the aXtion Volt line. Features include the detailed below.